breathwork and sound meditation
In this time of intense pressure, I feel called to offer more than just my music.
For the last 15 years, yoga and meditation have been the main tools in my own personal practice. My history includes substance abuse, depression, and anxiety, and finding balance and peace has been a lifelong struggle for me. Through these practices I have been able to access levels of mental, emotional, and spiritual health, healing, and clarity I never imagined was possible. 
I've always known that the music I create, specifically my voice, is very healing. People have expressed this to me for as long as I can remember, sharing with me that my voice allowed them to access deep emotions that were previously blocked, or filled them with a sense of deep calm and peace. While I was thrilled to learn of this unintended effect of my music, and healing work has been so important to me in my personal life, I never felt called to apply my voice specifically to healing work -- until recently!  In the last year, I've invested hundreds of hours in group and individual trainings with teachers in Los Angeles, NYC, and online, studying and practicing Sound Meditation and Breathwork, learning how to use my gifts to help facilitate deep healing for anyone who wants it.
Very simply, this specific breathwork is a pattern of 2 breaths in and 1 breath out, through the open mouth. It is highly oxygenating to the blood, but this form of breathwork is not hyperventilation. 
Sound Meditation is the use of harmonic instruments, including the human voice, to create specific frequencies to stimulate some of the responses below.

Read more about Sound Meditation. 
Benefits of breathwork and sound meditation:   
Deep rest and relaxation  
Deep emotional clearing and release  
Release of trauma   
Relief from anxiety, panic, and fear  
Increased oxygen in the blood  
Moving/removing energetic blocks in the body  
Opening the heart  
Connecting to the body  
Connecting to intuition  
Greater clarity and knowing  
Deep calm and sense of peace  
Better/deeper sleep  
More energy, alertness, and deeper focus  
Increased empathy and compassion  
Deeper connection with nature and humanity  
Increased access to creativity and inspiration  
These are just some of the benefits I've personally experienced in doing this work!
Just one of the types of sound you will experience during the meditation:
What to expect from a group session: Group sessions run about 90 minutes. We will meet up on Zoom. The session starts with a general check-in and explanation of the 2-part breath for those who have not experienced it previously, along with a brief talk about sound and the harmonic instruments I use. We will then settle into the meditation, starting with about 20 minutes of active breath through the mouth, followed by sound meditation. More detailed explanation and suggestions for how to set up your space will come to you via email, after you've registered for the session.   
Private sessions are fully customizable, addressing your personal needs over the course of a one-on-one 75-minute Zoom session. 
Does this energy stuff work online? Through trial, error, and lots of research, I have figured out optimal audio settings to capture the wide range of sounds created by the harmonic instruments I use in my sound meditations. I'm always learning and growing, but can confidently say that the audio quality is excellent and the meditations are powerful, even online! Some of the deepest work I've done in my own healing has been remote, in Zoom sessions with other practitioners, and I'm so grateful to this technology that allows us to connect, wherever we are in the world! 
My group meditations are donation based, pay-what-you-can. Sliding scale explanation and suggestions are offered below.  
Pay-what-you-can for group online sessions:  Suggested donation is $25 but no one will be turned away.  Any donation is welcome and you are welcome whether you can contribute financially or not. Donations are accepted on Venmo (@terranaomi, last 4 digits: 5251), Paypal.me/terranaomi, or at the Eventbrite registration page. 
Private online sessions: $175 for a 75-minute private session, $250 for couples, $350 and up for groups, depending on size.  I offer sliding scale on a case by case basis. Please reach out to me to schedule a private session. Inquire about the sliding scale if you feel called to work with me but the cost is prohibitive. 
In-person group or individual sessions in your space start at $500, depending on setup, size of group, length of session, and travel distance. I can travel within the greater Los Angeles area. Please reach out if you are interested in an in-person private or group session. I do not offer sliding scale for in-person sessions. 
I ask you to take several different factors into consideration when determining your sliding scale rate. While income is part of it, we must also consider personal savings, trust funds, the homes we live in, family access to funds, and the various privileges some of us live with every day. My goal is to make this healing accessible to folks who have not always had access to these tools. While many of us have lost work during this time, some are affected more than others, and I ask you to look inside and find what is true for you. I will say that in my own life, in times when finances have been extremely limited, engaging in exchange -- i.e. paying a practitioner for healing -- has always led to growth and abundance. During the times when I felt most limited, my instinct was often to hold on tightly to whatever funds I had, and it seemed counterintuitive to extend myself further, but doing so always helped me to move beyond those perceived limitations. And yes, I know it sounds like some woo-woo BS, but I'm ok with that ;)  
I will never turn anyone away from healing. As I grow my healing practice, I am committed to bringing this work to individuals and communities who have previously lacked access. If financial abundance comes easily to you, please consider gifting a session to someone who cannot afford it. As I said, I will not turn anyone away, and I am able to offer my services on a donation basis because of the generosity of several people in my life who want me to provide this healing to everyone, regardless of their ability to pay. If you are interested in making a tax-deductible gift to my fund, to help me continue this work on a donation basis, please get in touch!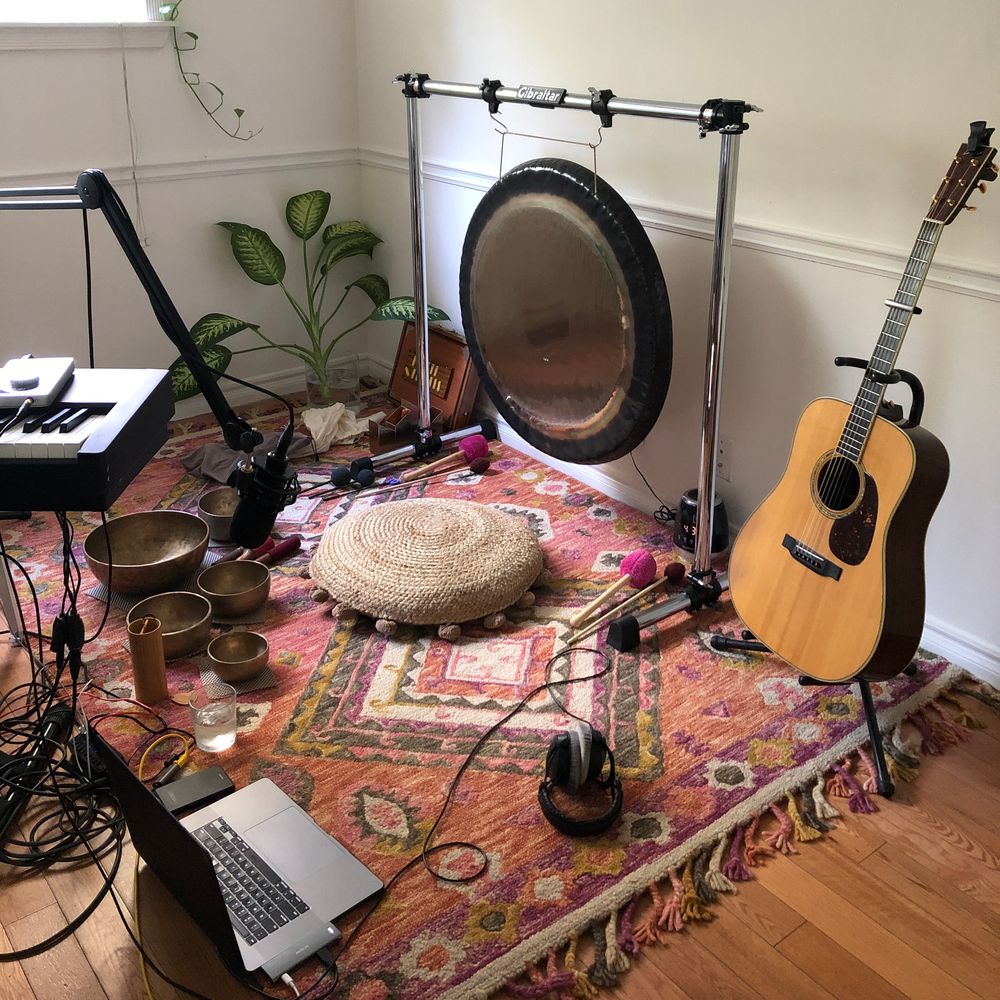 "

Most of our days and time are spent laboring in the physical world. When we're lucky, we get to elevate and enjoy time in a world of the spirit and the soul. Like lying comfortably on a soft cloud. That's the place and space where Terra's sound meditations take you to. Terra is a gifted artist whose art is not easily defined. But it is felt, as deeply as any experience can be. Terra takes us, through a series of sound and breath stages, to a place outside of our body, and yet fully in it. We are transported to that resting cloud in a magical, mystical way. One beyond words, but not beyond sounds. If your soul is open to it, Terra's sound meditation is an experience not be missed." - Mitch R.